Anna E. Lindner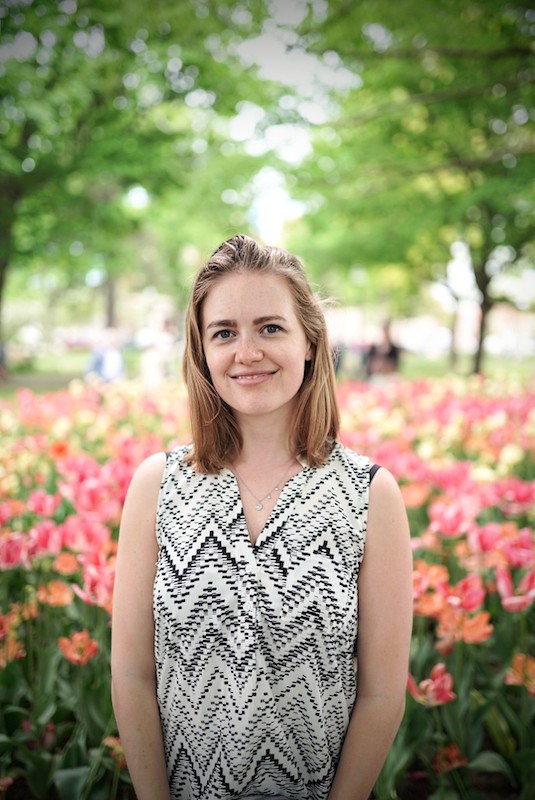 Assistant Professor (Teaching)

555 Manoogian Hall
Biography
Anna (Ph.D., Communication) is a critical/cultural communication historian. Her dissertation, titled Crying Conspiracy: White Discourses on Black Rebellion in Spanish Colonial Cuba, 1832-1845, uses rhetorical analysis to assess the language used by Spanish administrators in official letters, reports, and news publications to stereotype and blame Black free and enslaved Cubans. At Wayne State, Anna has been a part of Dr. Michael Fuhlhage's Media History research gang, which investigates the rhetoric of nineteenth-century US, Caribbean, and Latin American newspapers, since 2019. In addition, she has been a member of the Antiracist Language and Literacy Practices research team, which conducts studies on race, culture, pedagogy, and language practices of students and faculty, since 2020. Anna has won paper awards from the Association for Education in Journalism and Mass Communication, American Journalism Historians Association (with co-authors), and New York State Communication Association.
Area of Expertise
Race and ethnicity; critical/cultural studies; communication history; rhetoric; stereotypes and mediated representations of identity; African diaspora; critical whiteness studies; intersectional feminisms and queer studies
Degrees and Certifications
Ph.D. Communication (Wayne State University)
M.A. Media, Culture, and Communication (New York University)
B.A. History and Spanish (Calvin University)
Recent Publications
Lindner, A. E., Fuhlhage, M., Fraizer, D. T., & Neal, K. S. (2023). "If ever saints wept and hell rejoiced, it must have been over the passage of that law": The 1850 Fugitive Slave Act in Detroit River Borderlands newspapers, 1851-1852. Journalism History, 49(1), 28-44. https://doi.org/10.1080/00947679.2022.2161800.
Lindner, A. E. (2023). Latin Blackness in Parisian Visual Culture, 1852-1932, Lyneise E. Williams, New York, Bloomsbury Visual Arts, 2019, 213 pages, $130 Hardcover, 978-1501332357. Critical Studies in Media Communication. https://doi.org/10.1080/15295036.2023.2237104.
Varty, N., Jankens, A., Jimenez, L., Krupansky, M., & Lindner, A. E. (2023). Building sustainable antiracist coalition: Developing a research team for studying diverse language and literacy practices at the university. Language Arts Journal of Michigan, 38(1), 39-46. https://doi.org/10.9707/2168-149X.2353.
Lindner, A. E. (forthcoming). Reading Sense8: Visual interchangeability and queer possibility in a 'post-racial' world. Accepted by Visual Communication Quarterly.
Jankens, A., Walker, C., Jimenez, L., Krupansky, M., Lindner, A. E., Mixon, A., & Guinot Varty, N. (forthcoming). A dual mission: Antiracist writing instruction and instructor attitudes about student language. Accepted by Across the Disciplines.
Courses Taught
COM 6350/8340, Communication, Culture, and Conflict
COM 4210, Research Methods in Communication
COM 3400, Theories of Communication
COM 3300, Business and Professional Presentations
COM 1010, Oral Communication—Basic Speech
Links
https://newbooksnetwork.com//hosts/profile/6f26c85b-639b-4cfb-8e75-5f62a8bdeaa2