Dr. Julia Yezbick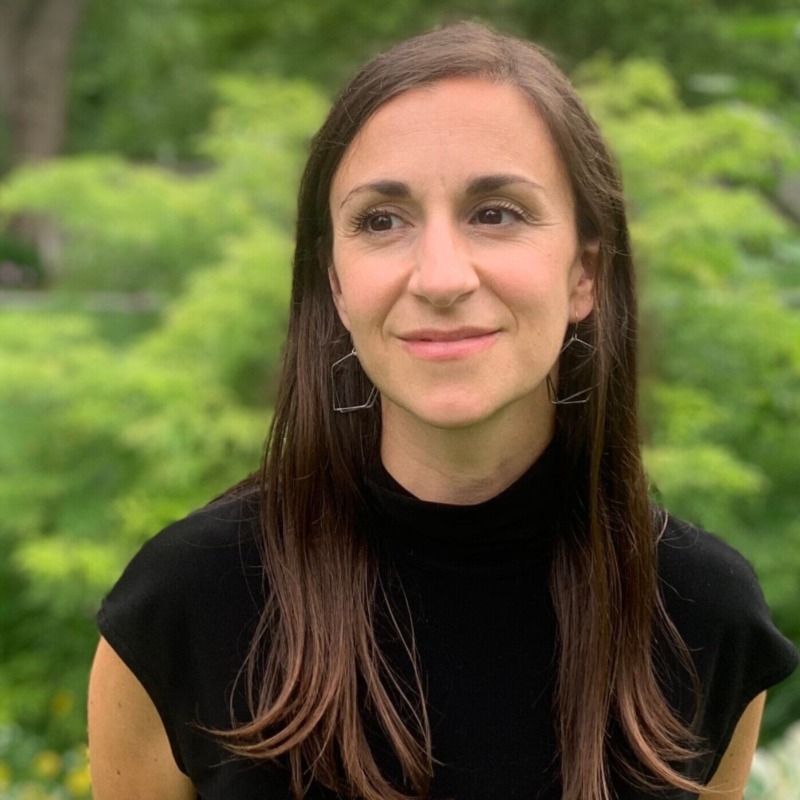 Biography
Julia Yezbick (she/her) is a filmmaker, artist, and anthropologist. She received her PhD in Media Anthropology and Critical Media Practice from Harvard University and an MA in Visual Anthropology from the University of Manchester. Her research takes an integrated approach to inquiry often using multimodal methods. Yezbick's creative practice is primarily one of experimental nonfiction addressing topics of labor, movement and the body, feminism, and social commentary on issues ranging from ethnicity and gender to housing and urban transformations. 
Her work uses film, video, audio, writing, performance, and installation, and has been exhibited at various international festivals and venues including the Berlin International Film Festival, the Art Gallery of Ontario, the New York Library for Performing Arts, Station Arts Space (Beirut), the Ann Arbor Film Festival, the Broad Underground Film series (Lansing), the AgX Film Collective (Boston), and the Museum of Contemporary Art, Detroit. Her short essay film, How to Rust (2016), won the Best Regional Filmmaker Award at the 54th Ann Arbor Film Festival. Yezbick's short films, How to Rust and Into the Hinterlands are distributed for educational rental and purchasing by Cinema Guild.
Yezbick joined the faculty of Wayne State in the fall of 2022 but has been living and working in Detroit since 2011. During this time, she co-founded and continues to direct Mothlight Microcinema, a small nomadic film series that has been screening experimental film and video to Detroit audiences since 2012. She was a 2018 Kresge Artist Fellow for film, and is the Founder and Executive Editor of Sensate: a journal for experiments in critical media practice. Additionally she has served on the board for Media City Film Festival (Windsor), and has programmed two special programs for the Ann Arbor Film Festival.
Yezbick is currently working on a short film called Marratein, Marratein that was shot on Super8 mm during a residency in Beirut and explores the complexities of ethnic identity and patriarchical definitions of motherhood.
Degrees and Certifications
PhD, Harvard University, 2016, Anthropology with Media and a certification in Critical Media Practice
MA, Harvard University, 2012, Anthropology
MA, University of Manchester, UK, 2004, Visual Anthropology
BA, Michigan State University, 2002, Interdisciplinary Humanities
Primary Research Interest
Film/video and multimedia production; film and media studies; documentary film; experimental film; sensory ethnography; urban anthropology; race, gender, and inequality; political economy; deindustrialization; art, design, and artistic labor; creativity; visual anthropology; the history of ethnographic film; space and place; housing; material culture; culture and media; phenomenology; art and the public sphere; world cinema, multimodal publishing
Recent Publications
Yezbick, Julia. (2020). "Domesticating Detroit: Art Houses, Blight, and the Image of Care," City & Society, Vol.32(2): 316-344.
Tooley, Christa and Julia Yezbick, Guest Eds. (2020) "Appearances that matter: Aesthetic practices in the City," City & Society, Vol. 32(2): 244-249.
Yezbick, Julia and Ben Gaydos. 2017. "The Artists Resonating Detroit," Creative Many, Michigan (report).
Yezbick, Julia. 2016. "The Same Thing from Different Angles: Resituating Forest of Bliss," in Looking with Robert Gardner, Charles Warren, Bill Rothman, and Rebecca Meyers, Eds. New York: SUNY Press, pp. 247-264.
Yezbick, Julia. 2015. "Experimental Film and Anthropology," book review, Canadian Journal of Film Studies, Vol. 24, no. 1, pp 93-96.
Yezbick, Julia. 2013. "Detropia" (2012) film review. Visual Anthropology Review, Vol. 29, Issue 2, pp. 172–179.
Courses Taught
COM 1600, Introduction to Audio-Television-Film Production
COM 3380, Editing and Field Production (starting Fall 2023)
Links
http://www.sensatejournal.com
http://mothlightmicrocinema.com
https://vimeo.com/user1373632