Dr. Ronald J Stevenson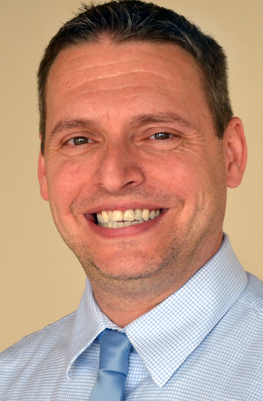 Senior Lecturer and Director of Debate

537 Manoogian Hall
Biography
Dr. Stevenson grew up in Michigan and was recruited by his mentor, Distinguished Professor George Ziegelmueller, to attend Wayne State University and become a member of the debate team.  Under George's guidance he was a successful college debater and earned a full-ride fellowship to coach debate and complete his Master's Degree at Baylor University .  After completing his degree at Baylor, Dr. Ziegelmueller encouraged him to return to Wayne State and complete his Doctorate while working with the University's debate team. After finishing his coursework in 2001, he was offered the position of Assistant Director of Forensics at Wayne State.  Upon George's retirement in 2005, he became the Director of Debate.
Academic Interests
Dr. Stevenson's primary academic interests involve the study of argument and rhetoric employed in contemporary political contexts. He regularly teaches COM 2110 (Argumentation and Debate) and COM 2160 (Contemporary Persuasive Campaigns and Movements). He teaches COM 4110 (Studies of Legal Argument), COM 5120 (Contemporary Public Address), COM 4190 (Rhetorical Criticism), COM 7120 (Research in Social Movements), and COM 7130 (Contemporary Political Campaigns) on alternating years. He has also taught COM 1010 (Basic Speech), COM 2170 (Persuasive Speaking), COM 5040 (Cultures and Rhetoric), and COM 6070 (Directing Forensics).
Area of Expertise
 Political Campaigns, Legal Argument, and National Security Rhetoric
Quarter-Finalist and Octo-Finalist at the National Debate Tournament.  17th Speaker in the nation in 1995.  Winner of numerous speaker awards and debate tournaments.  
Degrees and Certifications
 Bachelor of Public Affairs, Wayne State University, 1996
 Masters of Arts in Communication, Baylor University, 1998
 Doctorate of Communication, Wayne State University, 2005
Primary Research Interest
Debate, Forensics, Speech, Argumentation, Rhetoric, Public Speaking
Responsibilities
Dr. Stevenson works and travels with Wayne State's award winning debate team from August to April. Since 2002 the debate team has consistently ranked in the Top 20 in the country. The debate team regularly competes against (and beats) teams from schools across the country including: Harvard, Berkeley, Emory, Wake Forest, Texas, and University of Michigan.
Dr. Stevenson is also the co-chair of the National Debate Tournament (NDT) District Five Committee and Midwest representative for the American Forensics Association.  His responsibilities include organizing the national qualifying tournament, evaluating pre-bid and second round at large applications to the NDT, and establishing rules for district qualifying tournaments and the NDT.
Courses Taught
Undergraduate -- COM 1010 (Public Speaking), COM 2110 (Argumentation and Debate), COM 2160 (Campaigns and Social Movements), COM 2170 (Persuasive Speaking), COM 4110 (Legal Argument), COM 4140 (Pop and Celebrity Culture), COM 4190 (Rhetorical Criticism), COM 5040 (Cultures and Rhetoric), COM 5120 (Public Address)
Graduate -- COM 6070 (Directing Forensics), COM 7110 (Theory of Argument), COM 7120 (Contemporary Political Campaigns), COM 7130 (Contemporary Social Movements)