Journalism Institute for Media Diversity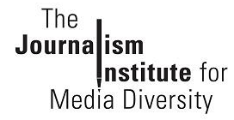 About the Journalism Institute for Media Diversity
The Journalism Institute for Media Diversity was founded in 1984 as the Journalism Institute for Minorities by the WSU Department of Communication and editors of The Detroit News and the Detroit Free Press. Both newspapers are still key supporters of this official WSU Learning Community, as are other metro Detroit media outlets, as well as corporate, nonprofit, and public communication offices. Students train to become print, broadcast, or new media journalists - and for other media-related enterprises.
Strong, motivated journalism students select Wayne State because it is in the heart of Detroit, a major media market with newsrooms and corporate communication operations just blocks away. Media outlets offer Wayne State students internships and other exposures year-round – including during elections, the auto show, auto races, Movement Festival, and other major city-wide events.
Students and recent alumni have launched their careers in Detroit because they selected Wayne State. In fact, WSU students have been hired while still in school. For example, a rising senior is now entering his fourth year as a reporter at the Detroit Free Press after taking a break to intern for a second summer with the NBC News investigative team based in New York City. He morphed his post-high school experience as a Detroit Free Press Summer Apprentice into a position as an intern his freshman year and has now been hired as a reporter.
As we can see, a career in journalism requires more than just the college degree. It requires the student to be able to accept internships – many of which are unpaid. This professional level of media experience is essential and many rewarding placement opportunities are outside of Detroit. Therefore, the Institute's tuition scholarships allow many students to take advantage of this vital training so that they are qualified for entry level positions upon graduation.
REQUIREMENTS FOR MEMBERSHIP: The Institute provides a strong academic and professional climate for its undergraduate students who meet these requirements.
WHO SHOULD APPLY: The Institute accepts undergraduate students who are, either, entering freshmen or transferring to Wayne as sophomores. Occasionally juniors and current Wayne State students are also admitted. Members of racial, ethnic, and other underrepresented groups are recruited, as are those who are interested in studying the important role that diversity in the nation's media plays in shaping a just society.
 
3.0 GPA REQUIRED: Members must have a superior academic record, as well as previous involvement in journalism-related activities. Institute members must maintain a 3.0 GPA and most carry a full academic load.
 
INTERNSHIP EACH TERM: Along with their studies, students in the Institute work at a media-related internship each term – each one progressively more challenging.

The South End - Entry-level/freshmen internships include reporting for the university's official student-run newspaper, The South End. In addition, members of the Institute regularly rise to the top leadership positions at this web-based student publication.
Internships are offered at local news outlets, public relations agencies, and at various corporate, non-profit and public communication departments. Institute students often work at The Detroit News, Detroit Free Press, the Metro Times, Hour Magazine, BLAC and Metro Parent, FOX 2, WDIV (NBC), WXYZ (ABC), WTVS (PBS), WDET-FM (NPR), and many more media outlets. Corporations that regularly offer opportunities include: Ally Financial, Blue Cross/Blue Shield, DTE Energy, Quicken Loans – and the Detroit Three automakers, Ford, FCA and GM.
Throughout the term, members are expected to attend a full range of Institute "Brown Bag" and other interactive events, as well as Communication Department, university, and local professional events. In short, membership is a demanding commitment to a full submersion and exposure to journalism.
BENEFITS OF MEMBERSHIP
Journalism majors who are selected for membership receive:
PEER / ALUMNI NETWORKING: Before the fall term begins, members will attend an annual weekend retreat for a bonding experience and program orientation. Institute alumni, known as JIM Grads, return to coach, educate and inspire the new scholars.
 
SCHOLARSHIPS: The Institute offers scholarships to support Wayne State's mission of training high-achieving journalism students. Members are eligible to earn this financial support to assist with their tuition, WSU travel abroad tuition and fees, and even campus housing. Factors considered in awarding scholarships include the level of participation with peers and in the program, as well as excellence in the profession demonstrated through internships and other work placements. The Flip Wilson Scholarship awards one student full-tuition and housing costs. The Robert McGruder Scholarship is a $5,000 per term award. Among those two, there are a variety of other awards as well.
 
CAREER PREPARATION: One-on-one career counseling and mentoring includes job interview training and resume/electronic portfolio preparation assistance. Members take part in professional media seminars while developing a network of professional contacts. In short, Institute students are fully prepared to take their place in America's newsrooms, and add their unique voices to the chorus of this country's media voices.
THE JOURNALISM INSTITUTE IS A "BRAND" – NATIONAL INTERNSHIP PLACEMENTS
We are proud to report that over the years Institute members have routinely won spots in national student competitions and have regularly been selected for prestigious national journalism programs, including:
- American Society of Magazine Editors
- CBS/Viacom Apprenticeship Program
- Chips Quinn Scholars Program for Diversity in Journalism
- Dow Jones Internship Program
- IRTS Multicultural Career Workshop
- International Radio & Television Society Summer Fellowship Program
- New York Times Student Institute
- Poynter Summer Fellowship
Institute students are also routinely selected for prized spots reporting in the newsrooms at the major national conventions of the National Association of Black Journalists and the Asian American Journalists Association.
Nearly 250 Institute graduates have launched careers at metro dailies, radio and TV stations, public relations firms and media organizations across the nation. Our graduates are or have been employed at the Wall Street Journal, Chicago Tribune, Detroit Free Press, The Detroit News, Detroit's WDIV-TV4 (NBC), WXYZ-TV7 (ABC), WWJ Newsradio (CBS), Ford Motor Company, AAA Michigan, Blue Cross/Blue Shield, and other media outlets throughout the country. Graduates have moved on to careers in law, politics, civic and charitable organizations.
NATIONAL SPIRIT OF DIVERSITY AWARD
Each spring the journalism faculty bestows the Spirit of Diversity Award on a national journalist whose contributions have diversified the media. Past recipients include: columnist Julianne Malveaux; New York Times Executive Editor Dean Baquet; Washington Post Reporter Wesley Lowery; New York Times Visual Op-Ed Columnist Charles M. Blow; Pulitzer Prize winners Robin Givhan, Leonard Pitts and Gene Roberts, author of "The Race Beat." We have also honored Michel Martin, host of NPR's "Tell Me More;" Denver Post Editor Gregory L. Moore; New America Media Director Sandy Close; then Poynter Institute Dean of Faculty Keith M. Woods; as well as the now deceased Detroit Free Press Executive Editor Robert McGruder and New York Times Managing Editor Gerald Boyd.
---
Learn about Institute scholarships here
THE JOURNALISM INSTITUTE FOR MEDIA DIVERSITY ADMITS:
Undergraduate journalism majors are admitted to enter beginning in fall or winter term
Members of underrepresented groups and those interested in diversity in the media
High-achieving student journalists with a 3.0 GPA or above
Incoming freshmen; sophomores and juniors who are current WSU students; or transfer students
PROCESS TO APPLY:
Contact the Institute Director for upcoming application deadlines – ANails@wayne.edu
Email the Institute Director these application materials, before that deadline:

1,000-word personal statement on your career goal and how it will add to diversity in the media.
Writing sample from a publication or student assignment
Official transcript [for non-WSU students]
Letters from or names of three references

Eligible applicants will be contacted to schedule an in-person, on campus interview. For the interview, these materials will be reviewed by an admissions committee composed of any combination of current students, faculty, and program alumni.
DEADLINE TO APPLY: Application deadlines are rolling, and in-person interviews are held throughout the year. Contact the Institute Director for upcoming application deadlines.
Director:  Alicia Nails
Wayne State University
Journalism Institute for Media Diversity
559 Manoogian Hall
Detroit, MI  48201
Telephone: (313) 577-6304
E-mail: anails@wayne.edu
---
JIM is a unique program designed to prepare the best and brightest students for careers in communication. Institute members and graduates have interned and/or been employed with such stellar organizations:
MEDIA / NEWSROOMS
Akron Beacon Journal
Al Jazeera America
Ally Financial
Arab American News
BLAC / Metro Parent
Black Entertainment Television
Bloomberg News
Bridge Magazine
Condé Nast
Crain's Detroit Business
Dayton Daily News
Detroit Free Press
Eater
GoFundMe
Haute Hijab
Hour Magazine
INK Magazine
Jewish News
Latino Press
Lovio George Communications
Metro Times
Michigan Radio
MLive
NewsDay Long Island, New York
News 12 NYC
Newsweek
Newsy
Observer & Eccentric Newspapers
Oh So Radio
Pittsburgh Post-Gazette  
Radio One
Roanoke Times (Va.)
Rochester (NY) Democrat & Chronicle/USA Today
Sacramento (Calif.) Bee
Sony Pictures Entertainment
South Florida Sun Sentinel
St. Petersburg Times
Tell Us Detroit
The Associated Press
The Chicago Tribune
The Chronicle of Higher Education
The Cincinnati Enquirer
The Detroit News
The Indianapolis Star
The New York Times
The Oakland Press
The Portland Oregonian
The Seattle Times
The Tampa Tribune
The Times of Northwest Indiana
The Virginian Pilot
The Wall Street Journal
The Washington Post
The Yemini American News
Tostada Magazine
TV Guide
WBKB-TV11 (CBS) Alpena, Michigan
WCBS-TV2 (CBS) New York City
WDET (NPR)
WDIV-TV4 (NBC)
WJBK - FOX 2
WJRT-TV12 (ABC) Flint, Michigan
WJZ-TV13(CBS) Baltimore, Maryland
WLNS -TV6 (CBS) Lansing, Michigan
WNBC-TV4 (NBC) New York City
WNEM-TV5 (CBS) Saginaw, Mich.
WTVS – TV56 (PBS)
WWJ-AM Newsradio 950 (CBS)
WXYZ-TV7 (ABC)
Weber Shandwick
CORPORATE COMMUNICATION
AAA Michigan
American Airlines
Blue Cross/Blue Shield
DTE Energy ACLU
Daimler Financial Services
Detroit Lions
Detroit Medical Center
Detroit Pistons
Detroit Regional Chamber
Fiat Chrysler Automobiles
Ford Motor Company
General Motors
Health Alliance Plan
Paxahau / Movement Music Festival, Detroit Jazz Festival
Spaulding for Children
Thornton & Grooms
NONPROFITS
ACLU of Michigan
Detroit Medical Center
Detroit Regional Chamber
Michigan State University
Spaulding for Children
The Salvation Army
The United Methodist Church
The University of Michigan
Wayne State University School of Law
WSU Mike Ilitch School of Business
PUBLIC/ MUNICIPAL ENTITIES
City of Detroit
Dearborn School Board
Detroit City Council
Detroit Public Schools Community District
French Embassy in the U.S. [Washington D.C.]
State of Michigan
The White House [Barack Obama Administration]
Wayne County Treasurer's Office
POLITICIANS / POLITICAL ENTITIES
Congressional Black Caucus
Congresswoman Debbie Dingell, D-Dearborn
Congresswoman Rashida Tlaib, D-Detroit
Democratic National Convention [2020, 2012]
Elizabeth Warren for President
Gretchen Whitmer for Governor
Hillary Clinton for President
NextGen America
Senator Debbie Stabenow, D-Mich.
Senator Gary Peters, D-Mich.
State Representative Stephanie Chang, D-Detroit
U.S. House of Representatives
---