Annisa Meirita Patimurani Rochadiat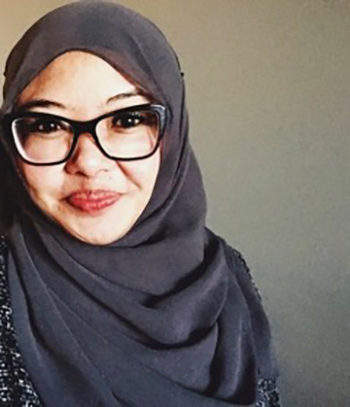 Ph.D. Student | Graduate Teaching Assistant | GEOC Communications' Chair
Biography
Originally from Jakarta, Indonesia, Annisa Rochadiat (M.A. Communication Studies, Wayne State University; M.A. International Relations & Diplomacy, Universiteit Leiden) is a former journalist pursuing a doctoral degree in Communication Studies. Her areas of interest include new media, computer-mediated communication and close relationships. Curious in examining the intersection between technology, culture and interpersonal communication, Annisa is particularly intrigued by the role of new media in shaping the formation and perpetuation of contemporary religious identities among Muslim diaspora. Her research is on the Muslim online matchmaking phenomenon, where she is studying the lived experience of Muslim American women in utilizing websites and new media in mate selection and courtship.

Annisa is a proud member of Dr. Stephanie Tong's research team and teaches COM1010: Oral Communication (Basic Speech). She is also currently also serving as the Communications' Chair for the Graduate Employees Organizing Committee (GEOC).
View Annisa Rochadiat's CV.