Dr. James L. Cherney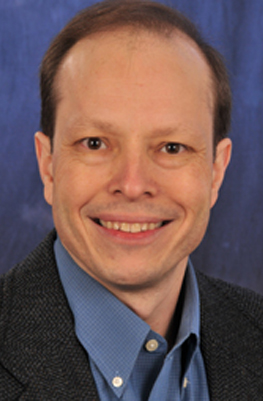 Assistant Professor

539 Manoogian Hall
Youtube Videos
Biography
Dr. Cherney graduated in 1990 from Butler University in Indianapolis, IN. He was awarded a full scholarship to compete on the Butler Debate Team. His primary interests were in law, public policy, history, and argumentation, and he initially attended the University of Michigan Law School for a year before deciding to pursue a graduate degree in Rhetoric and Public Address at Indiana University. At Indiana University he coached the debate team and was the assistant director of forensics until 1995. He completed his coursework and accepted a position at Westminster College in New Wilmington, PA, in 1999 shortly after he and his partner had their first child. While at Westminster he completed his dissertation, and was awarded the PhD in Communication and Culture in 2003. In 2004 he joined the faculty at Miami University in Oxford, OH, where he taught 4 graduate courses, and undergraduate courses in Public Speaking, Body Rhetoric and the Disability Rights Movement, Rhetorical Criticism, and Communication Theory. In 2009 he came to Wayne State University, where he teaches COM 2110: Argumentation and Debate in addition to several graduate courses in rhetoric and critical theory. He continues to focus his research on ableism and disability, in such areas as sport, horror film, popular culture, and political protests.
Academic Interests
The rhetorics of ableism and disability, particularly in the arenas of political action, law, cinema, literature, and popular culture.
Area of Expertise
Contemporary Rhetorical and Critical Theory, Ableism and Ableist Culture, Disability Studies, Rhetorical Criticism, Critical/Cultural Research, Visual Rhetoric, Sport and Disability, and the Disability Rights Movement.
Awards & Honors
Dr. Cherney's writing has received Outstanding and Top Three Paper awards in the fields of Disability Studies, Rhetorical and Critical Theory, and Public Address. His debut paper won the Peterson Award as the Top Debut Paper in Rhetoric and Public Address Division of the Southern States Communication Association.  While at Indiana University he received the University Continuing Education Association's award Distinguished Independent Study Course for his web based distance learning course on Americans with Disabilities. At the conclusion of his graduate coursework at Indiana University he won the 2000 Robert Gunderson Award recognizing the top graduate student in the Department of Communication and Culture. In 2013 he was awarded a University Reserach Grant to develop his research on the rhetoric of ableism.
Degrees and Certifications
Ph.D. 2003, Indiana University, Bloomington, Indiana. Major: Communication and Culture. Minor: Political Science. Dissertation: "Rhetorical Norms of Ableist Culture." Advisor: Dr. John Louis Lucaites.
M.A. 1995, Indiana University, Bloomington, Indiana. Major: Speech Communication. Thesis: "Public Accommodation and the Americans with Disabilities Act: The Rhetorical Effectivity of Antidiscrimination Law."
B.A. 1990, Butler University, Indianapolis, Indiana. Major: Speech. Second Major: Political Science and History.
Recent Publications
Courses Taught
COM 8350: Advanced Study in Rhetorical Criticism
COM 7310: Rhetoric and Contemporary Intellectual Development
COM 7290: Contemporary Rhetorical Theory
COM 7280: The Rhetoric of Kenneth Burke
COM 7250: Rhetorical Criticism
COM 7200: Rhetoric of Visual Culture
COM 2110: Argumentation and Debate
COM 7190: Classical Rhetorical Theory